How to Build Branding Awareness: 15 helpful tips to guide you in building your brand
How to increase branding awareness
There are a variety of ways to increase your branding awareness. You can promote your brand through online and offline affiliate marketing strategies. You can also offer free content to get people talking about you.
Additionally, you can sponsor events or engage in a podcast that gives your brand personality. Doing this will create more exposure for your company and increase people's likelihood of remembering who you are.
Here are 15 helpful tips to guide you in building awareness of your brand:
1. Understand your brand
Understanding one's brand is essential for any business that wants to succeed. It starts with knowing the unique story, voice, and solution your business offers its customers.
Use the tools, technology, and contacts to spread the word about your business and track your progress to tweak your strategy.
Remember, it's not a race for Nike-like brand awareness; it's about steady and constant improvement.
2. Build your brand voice
Brand voice is the style of communication and personality used to represent a brand. It's how a brand expresses itself to its customers and how customers perceive it.
Developing a unique brand voice can help make a brand sticky in the minds of consumers and memorable in the markets.
It can also be used to measure the share of voice of a brand in the online discussion and help assess the brand's reputation.
Crafting a unique voice for your brand and using the right tools and technology to spread it can help boost your brand awareness and positively impact your marketing efforts.
3. Network and collaborate with other brands
Collaborating with other brands is important for building brand awareness and consumer trust.
By partnering with a well-known, trusted brand, consumers will start associating your brand with a reputable, established one.
Additionally, collaborating with smaller brands gives access to a larger audience that may not have been previously aware of your product or service.
Furthermore, brand partnerships can help create a shared offer or campaign that will help reach a larger audience.
Finally, linking up with another brand builds trust between both companies' audiences and can increase engagement.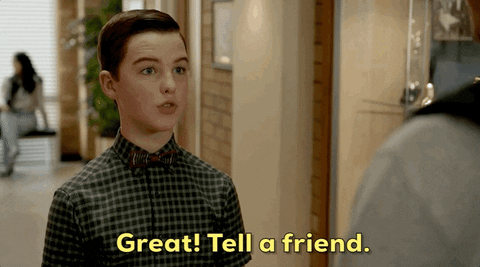 4. Spread the word through social media
Social media can be an incredibly powerful tool to help build brand awareness. Using strategically crafted content, brands can reach a much wider audience than ever before.
Social media channels such as Facebook, Instagram, and Twitter provide a platform to share engaging content that can reach millions of people quickly.
Additionally, branded hashtags can help track how the content spreads, allowing you to tailor messages to your target audience and increase reach.
Furthermore, sharing user-generated content on these platforms serves as social proof and can help build brand trust. Therefore, social media is a key component of building brand awareness.
5. Produce quality content
It is important to produce quality content because it can help to increase brand awareness, humanize your brand and create an authentic connection with your audience.
Quality content also helps differentiate your brand from competitors, showcase your opinions and position on issues, and make your content more engaging and memorable.
Additionally, quality content can help your brand to be ranked higher on Google, as they are now evaluating the quality and value of content when measuring SEO.
Finally, producing quality content can be a great way to make money online. Ultimately, producing quality content is key to effectively engaging with your audience and standing out from competitors.
Make your content irresistible – use a simple formula to make your next line better than your last.
Edit and test for quality – use tools like CrazyEgg to analyze and evaluate the quality and rank-worthiness of your content.
Visualize your buyer persona – create a mental canvas of your persona's preferences, problems to solve, and jobs to be done.
Leverage parallel material – use key product announcements, company milestones, and outstanding customer stories to boost your content.
Pick your partners wisely – choose a few that dig your voice and objectives to ensure your brand's strategy isn't disjointed.
Write a good headline – use action words, be bold, and make it impactful.
6. Use visual storytelling
Visual storytelling uses imagery, graphics, and other visuals to tell a story about your brand.
It is an effective tool for building brand awareness, as it helps to create an emotional connection with your audience and allows them to engage with your story on a deeper level.
Visual storytelling has the power to convey your brand message in memorable, creative ways that evoke emotion and inspire action.
It can also be used to illustrate the journey of your company or product and show how it has evolved.
When used strategically, visuals can help create a strong, lasting impression of your brand that will stay with your audience long after viewing your content.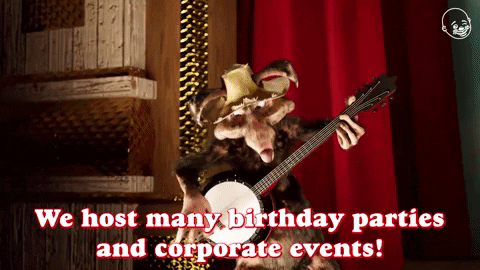 7. Host events
Hosting events is a great way to boost brand awareness. By sponsoring events like festivals, concerts, sports, etc., your brand name will be everywhere in the event, and you will have it associated with it.
This will allow you to reach your target audience and get your brand in front of hundreds, thousands, or millions of people that likely fall into your target demographic.
Not only will this help you increase brand awareness, but it can also help to build trust and establish a bond with the audience.
Additionally, sponsoring events related to your target audience's interests and passions will help cement your brand in their minds as a leader in the field.
Lastly, if you organize or sponsor community-centered events or projects, share posts containing pictures and videos of your activities on your social media platforms.
Doing so shows that you are invested in the community and are not all about making profits.
Sporting events
Charitable events
Fundraisers
Public events
Festivals
Concerts
8. Use advertising strategies
Advertising strategies can help build brand awareness by increasing the visibility and recognition of a company's products or services.
Advertising can reach potential customers in various ways, such as print media, physical locations, event sponsorship, and social media.
By strategically placing ads in the right locations, companies can create a lasting impression on their target audience, leading to increased brand awareness.
Advertising can also associate a company's brand with goodwill, such as sponsoring a charity event, which can boost the company's image and create a positive association in the minds of potential customers.
Advertising helps create brand awareness by ensuring people are exposed to the brand at the right time.
Once sufficient brand awareness is achieved, companies can focus on brand loyalty and associations.
With the right advertising strategies, companies can create a strong presence and build a loyal customer base.
9. Choose influencers that have the same brand goals as you
It is important to choose influencers with the same brand goals as you to maximize the impact of your social media influencer marketing.
Such influencers will not only spread your content and increase brand awareness but will also lend credibility to your message through their influence and authority.
To select the most effective influencers, use Brand24 to analyze each author's influence, the most active authors and platforms, and the share of voice, number of mentions, and reach of each influencer.
You can reach the right consumers and boost brand recognition with influencers.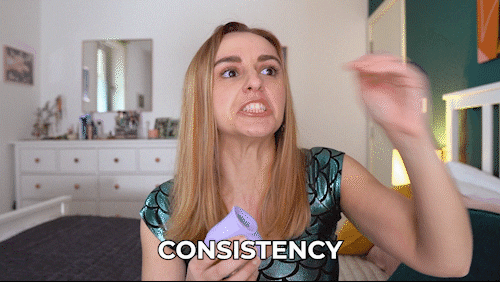 10. Maintain consistent branding
Maintaining consistent branding ensures your target audience can recognize and trust your brand.
Consistency across your social media platforms and content helps to establish a brand theme that communicates your message to your audience.
This can help to differentiate your brand from others in the same product category, which makes it easier for customers to remember and trust your brand.
Additionally, consistent branding helps to build a strong business reputation, attract and retain loyal customers, and promote your business across multiple channels.
Consistent branding also helps to create a sense of familiarity and trustworthiness in your brand, which is key to achieving long-term business success.
Instructions on maintaining consistent branding
Choose your visual identity wisely: Clearly understand what your brand stands for and the message you want to convey. Choose a logo, colour palette, and typeface that represent this. Use Findguidelin.es to get inspiration from big brands like Spotify, Facebook, and Uber.
Make your brand friendly and dependable: Make sure that your brand conveys a message of trustworthiness and reliability. Include your employees as part of this message.
Make your brand visible: Create an email signature line with a link to your website and sign up for a social networking profile and blog. This will spread your brand awareness.
Think about the words that describe your brand: Personality, heritage, timeliness, memorable, or aggressive. What is your business best known for? Cite your business' heritage to create top-of-mind awareness.
Establish brand recognition: Create a logo, slogan, and packaging to help customers differentiate your brand.
Reinforce relevant brand principles: Use your assets to invoke reminders of key messages and maximize their influence at decision-making points.
Deploy assets across channels and products: Expose your brand as much as possible across all touchpoints and opportunities so you can embed your brand assets and reinforce recognition.
Measure your brand awareness: Track your progress to tweak your strategy. Use tools, technology, and contacts to spread your unique story and voice.
Utilize other marketing techniques: Explore other marketing techniques such as guest blogging, co-marketing, advertising, and hiring a face/ creating a mascot for the company.
11. Encourage customer feedback
Customer feedback is essential to understand how customers view your brand, so you can adjust your actions to better cater to their needs.
By monitoring communications channels, sending out customer feedback surveys, and rounding up articles in your industry, you can gain insights into customer behavior and how well they understand your company.
Additionally, using sentiment analysis to review customer feedback can help you determine whether the talk around your brand is positive, negative, or neutral.
Positive reviews can help drive trust and brand loyalty, while negative reviews can be used to improve customer experience and turn the tables around.
Ultimately, customer feedback is important because it allows you to shape your business and brand to meet your customers' needs and preferences.
12. Utilize your product's strengths
To maximize your product's strengths and utilize them for brand awareness, you must create a comprehensive strategy focusing on your internal and external processes.
This means optimizing your internal processes to make them more efficient and leveraging external agents like influencers, guest bloggers, and other niche websites to spread awareness.
13. Take advantage of market opportunities
Taking advantage of market opportunities is important because it can help strengthen marketing strategies and give businesses an edge over their competitors.
By competing for keywords related to their services and products, businesses can improve their search engine rankings and ensure they are visible to potential customers.
Additionally, taking the time to understand their target market can help businesses to craft marketing messages that will resonate with their audience and capture their attention.
Finally, by taking advantage of co-marketing and exclusivity, businesses can tap into the FOMO effect and gain more reach and recognition.
14. Leverage your brand's authority
Building a brand's authority is a key part of increasing brand awareness. To do this, businesses should find influencers in their industry and use their influence network.
Not only will this help build up valuable partnerships, but it will also give businesses a chance to promote their brand to wider audiences.
Businesses should also work on building their content ecosystem, ensuring that their content is seen as an expert source in their industry.
Leveraging different media platforms such as social media, blogging, and press releases can help spread the message and make more people aware of the brand.
Businesses should also collaborate with influencers and create partnerships with those who understand their business and can offer valuable insight into their target audience.
This can create brand recognition and introduce their product or service to a wider audience.
Finally, businesses should use the Brand24 tool to measure and increase the awareness of their brand, service, and product.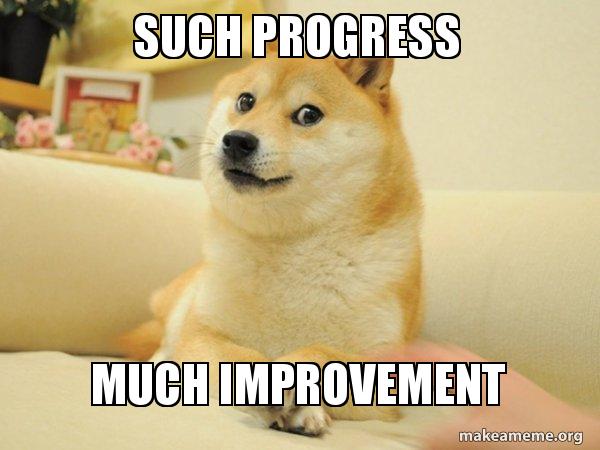 15. Track your progress
Tracking your brand awareness progress is essential to ensure that your branding efforts are headed in the right direction.
To measure your brand awareness, you can use a combination of metrics such as website traffic, social media following, advertising reach, Google Trends data, surveys, and brand tracking software.
Firstly, you'll need to set a benchmark by measuring your current brand awareness levels, as well as the levels of awareness of your competitors.
A great tool for this is Brand24, a media monitoring tool that collects all publicly available mentions about your brand, products, and services and analyses the results.
It also allows you to compare two projects for more accurate results.
Once you've established your baseline figures, you can start implementing your brand awareness strategy.
This could include tactics such as a strong social media presence, referral programs, dedicated awareness campaigns, social media contests, or improving user experience.
Then, you can monitor your progress by re-running your original survey and seeing what's changed.
By combining the data from brand tracking with sales data, advertising reach data, web traffic data, and social media data, you'll get a complete picture of how your brand awareness campaign has performed.
It's also important to take learnings so that you can apply them the next time you run a brand awareness campaign.
With regular monitoring and optimization, you'll be able to get maximum ROI from your brand awareness campaigns.
What is the importance of brand awareness?
The importance of brand awareness cannot be overstated. Brand awareness measures how well people recognize a brand or business by its name, logo, or other defining feature.
Brand awareness is critical for businesses because it is the first stage of the customer's journey to purchase. Customers must first be aware of a brand before buying from it.
High brand awareness also helps businesses become more competitive and stay top-of-mind when consumers are ready to purchase.
Furthermore, brand awareness can help businesses reach their target audiences and extend beyond those audiences to potential future customers.
Ultimately, strong brand awareness can improve customer loyalty, boost sales, and increase overall brand success.
Brand awareness fosters trust
Brand awareness is incredibly important because it helps create trust between the company and consumers.
A company with a strong brand will easily bridge the loyalty gap, as customers are more likely to remain faithful to a product or service they know and trust.
Brand awareness also allows companies to create a personality for their brands, which consumers can rely on and see as sincere.
This becomes especially important in industries where consumers must put a great deal of trust in the product or service offered (e.g., healthcare, finance).
Brand awareness creates the association
Brands are nouns and verbs. You likely think of well-known companies like Coca-Cola, Nike, and Apple when you think of brands.
These companies have carefully crafted their brands to be more than just a product or service – they're lifestyle choices. You "buy" into the Nike brand to feel part of a community that values fitness and healthy living.
Brand awareness encourages us to use a company's product or service as a verb, which helps them create brand loyalty.
For example, you don't just drink Pepsi – you Pepsi Max out at the gym for an extra energy boost.
Brand awareness is not just important – it's critical. For businesses to succeed in today's economy, they need loyal customers for their products and brands.
Brand awareness builds brand equity
Brand equity is the value of a brand. It is essentially what a company is worth in terms of its brands. Positive experiences equal positive brand equity and vice versa.
Brand awareness is the foundation of brand equity because it allows customers to form positive or negative opinions about a company and its products.
Once consumers become aware of a brand, they start to recognize it and seek out purchases.
Brand awareness contributes to other purchases by inspiring recommendations, and consumer loyalty leads to additional sales for the company.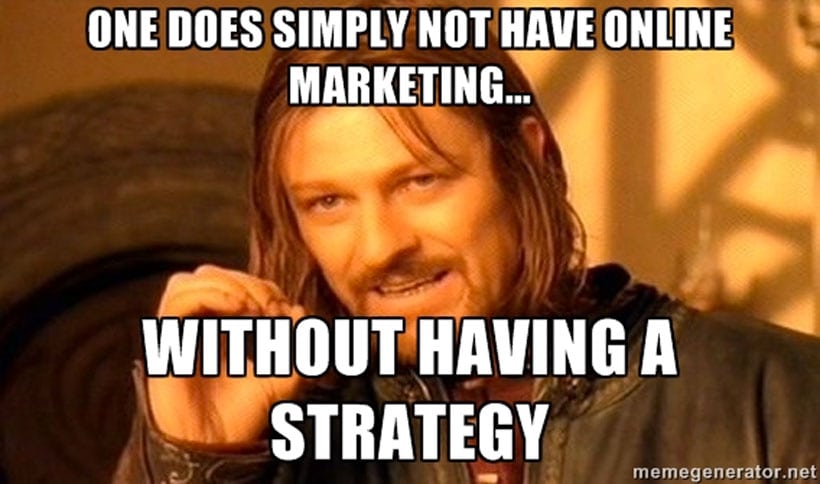 What are some effective marketing strategies for increasing brand awareness?
A brand is only as successful as how well the public knows it. To increase brand awareness, businesses need to invest in online marketing.
Digital marketing encompasses a variety of strategies that can be used to improve brand awareness marketing and generate revenue.
Effective online marketing strategies include SEO, PPC, social media, and email marketing.
There are many ways to increase brand awareness successfully, so businesses need to find the strategies that will work best for them.
Developing brand keywords
You need to consider more than just the name when developing your brand.
You also need to think about the keywords associated with your brand. Keywords are important because they help people find you online.
They can also help you rank higher in search engine results pages (SERPs).
You can improve your SEO by incorporating informational keywords into your content. Informational keywords provide useful information about a topic rather than just promoting a product or service.
You can do market research of keywords to find companies like yours in the industry and for topics of interest to your target audience.
SEMrush and Moz are tools that can find the most relevant keywords for your brand name.
Creating brand recognition
One great way to create brand recognition is through native advertising. Native ads are found on premium websites and offer a less intrusive experience for the user than traditional banner ads.
They are also great for brands struggling to gain traction from other methods, like word-of-mouth marketing or social network campaigns.
Native ads are shown to people when they are not specifically searching for a company or product; this is known as interest targeting.
It's ideal for brands to reach new customers who may not have heard of them. Additionally, native ads offer easy targeting options to increase brand awareness.
Interest targeting is a process where brands show ads specifically targeted to an individual based on their interests. These ads can be shown anywhere, in magazines or online fashion sites.
Another great way to create brand recognition is through lookalike audiences.
Lookalike audiences help brands find new audiences similar to their current or potential customer base – demographics (location, age, gender), interests, or spending habits!
Lookalike audiences are ideal for building brand awareness among new audiences in new markets.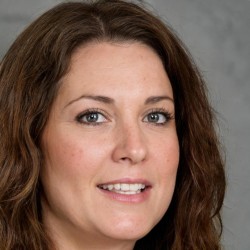 Latest posts by Astrid Sarratt
(see all)